Almaflex : a Large Angle Flexible Pivot
More precise and reliable motion in space
A BREAKTHROUGH IN SPACE MECHANISMS TECHNOLOGY
Flexible pivots have been used since the 60's as alternatives to standard lubricated bearings for oscillatory applications. Existing products today still use the same design presenting many technical limitations. In particular, for applications requiring a high number of cycles, only small angular amplitudes are possible, typically less than +/- 10 degrees. Based on its expertise in compliant mechanism for space applications, Almatech has been developing since 2013 a simple and elegant design finally allowing a breakthrough in the field. Its patent-pending technology can offer rotational amplitudes up to +/-90 degrees at an "infinite" number of cycles, opening the door to a whole new world of applications where high accuracy combined with a high number of cycles and large amplitudes are needed. Almatech flexible pivots are also compatible with cryogenic environment and demanding cleanliness levels, and their performance can be adjusted to fulfil specifications by easily fine-tuning the design parameters.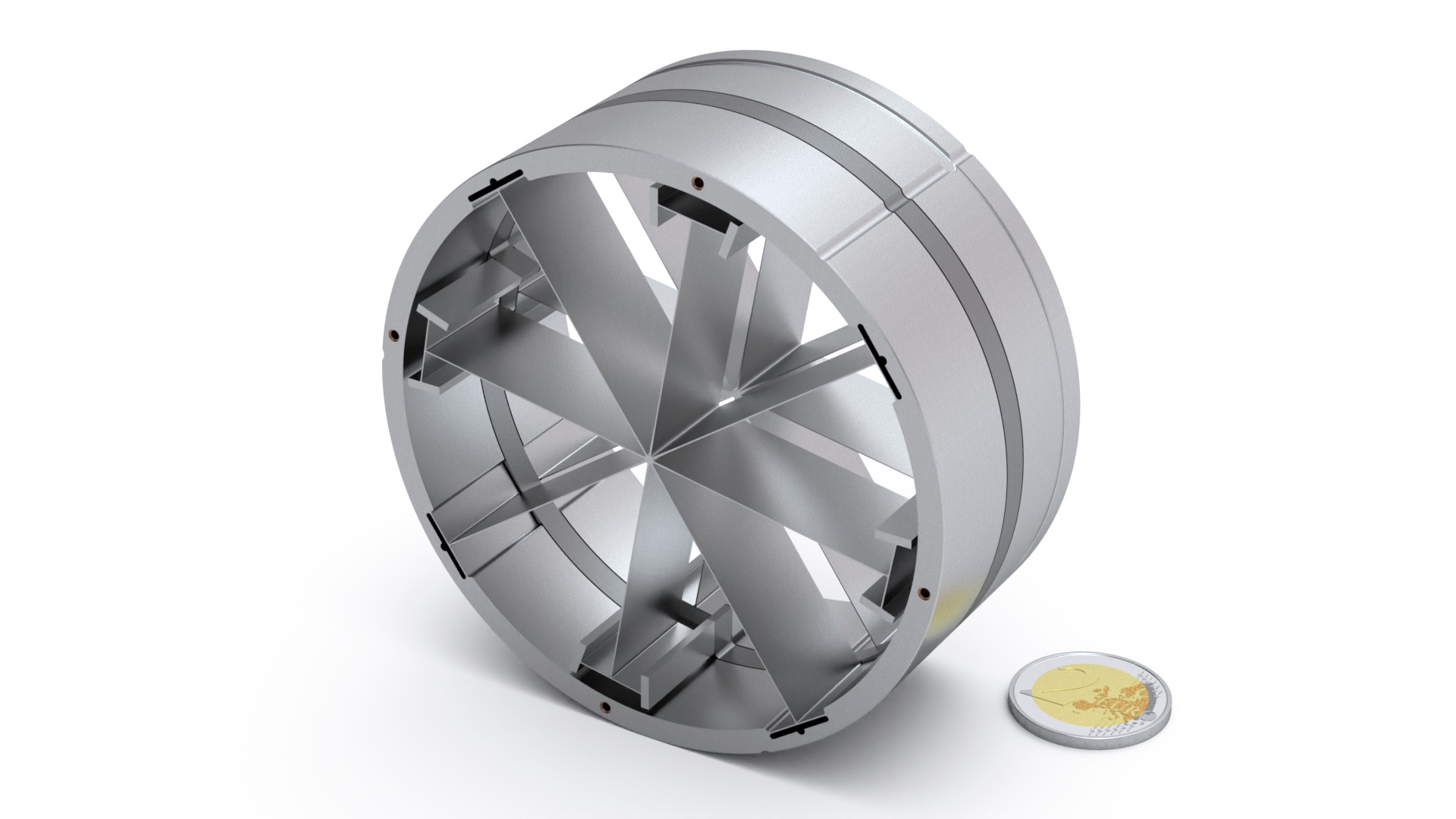 MAIN ADVANTAGES:
LARGE ANGLE DEFLECTIONS COMBINED WITH INFINITE LIFE
ZERO GEOMETRICAL CENTERSHIFT
EASILY CUSTOMIZABLE
COMPATIBLE FROM CRYOGENIC TO HIGH TEMPERATURES
SIMPLE LAUNCH LOCK
In case the specifications require the use of a launch lock device, Almatech has several designs ready to propose. Please contact us for more details.
A WIDE RANGE OF APPLICATIONS
Almatech large angle pivots will provide benefits to any space instrument requiring rotational motion:  scanning the Earth, calibrating, flipping a mirror, sampling, pointing, imaging (lidars, radars), remote sensing, etc etc the list is still growing today! They have also raised a lot of interest to be used as a micro-vibration damping system. Finally, the pivot can also be designed to store elastic energy, therefore providing motion to the entire spacecraft.
"The beauty of our design is its unique blade arrangement that makes it possible to easily decouple the degrees of freedom. As a result large rotational angles with an infinite life span can be achieved while still offering the possibility to customize the pivot to suit any applications. And all these benefits without any friction nor wear and requiring low actuation torque! I can't wait to see how far we can push the performances of our pivot with novel materials!"
CASE STUDIES :
Highly stable and precise pointing
Examples: Antenna Pointing Mechanisms, Laser terminals for optical communications, etc
Main Benefits:
Very high pointing stability (micro-rad level) by inertial decoupling of the steering mirror from spacecraft micro-vibrations
Ability to point to adjacent satellites within a constellation
No pointing degradation over long service life
Minimal risk of mirror deformation and contamination
Cross track scanning & instrument calibration
Examples: Earth Observation payloads in LEO
Main Benefits:
Unique large angle motion scanning wider swath or wider field of view (FOV)
Enables with very high scan rates (typically > 200 million scans over a very large angle)
Allows very fast switching speeds to reduce the calibration time
Predicable life and possibility to perform accelerated life testing on ground
CONTACT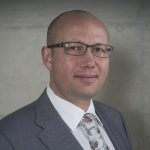 Interested to know more about the technology?
Please contact:
Dr Fabrice Rottmeier
Fabrice.rottmeier at almatech.ch
+41 21 555 30 00
Publications
The technology has been patented by Almatech in 2016 and was presented at the following conferences: Space Tech Expo, Bremen, 2017 and Optical Mechanism Workshop, ESA, 2018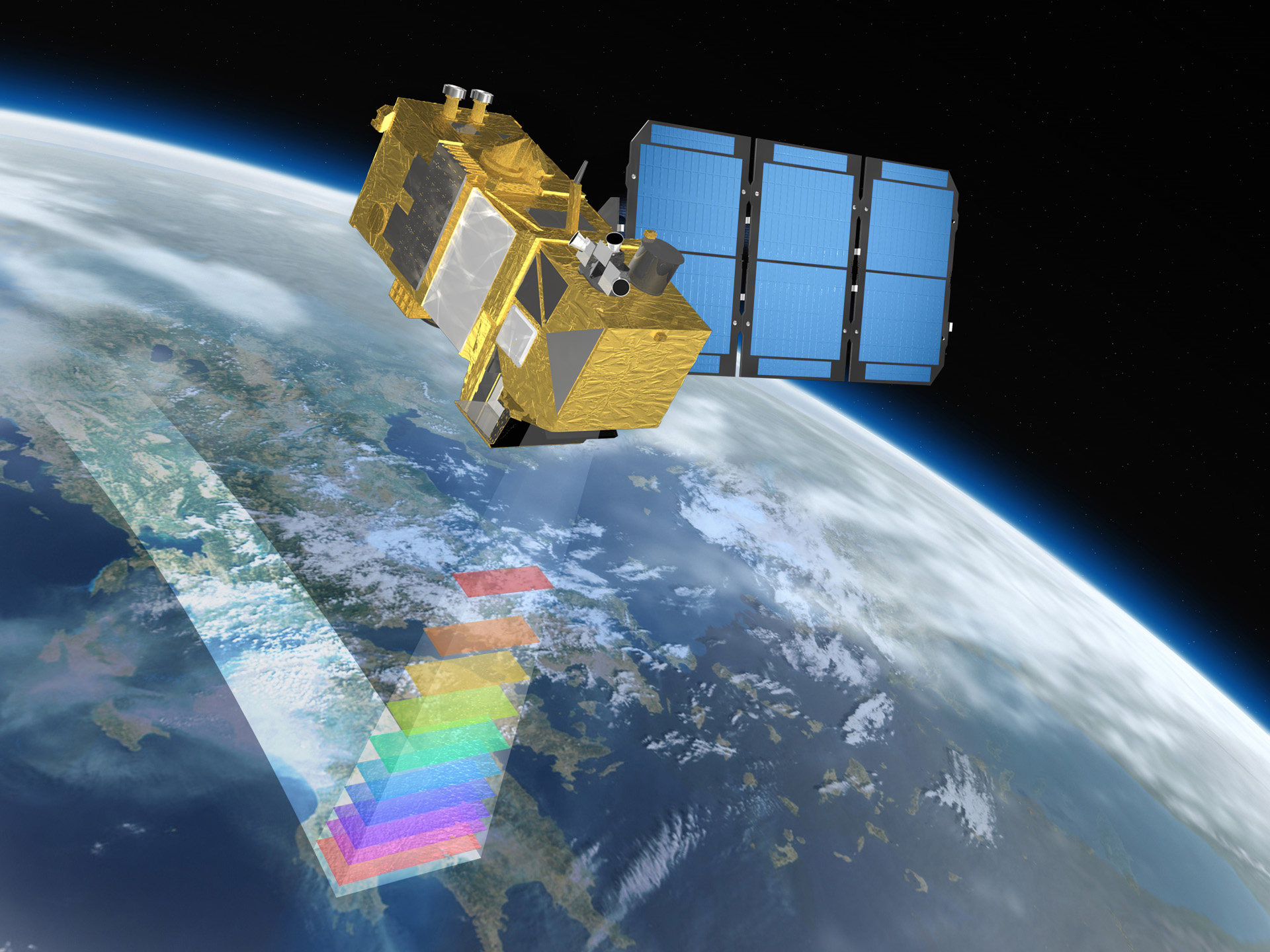 Credit Image: Airbus Defence and Space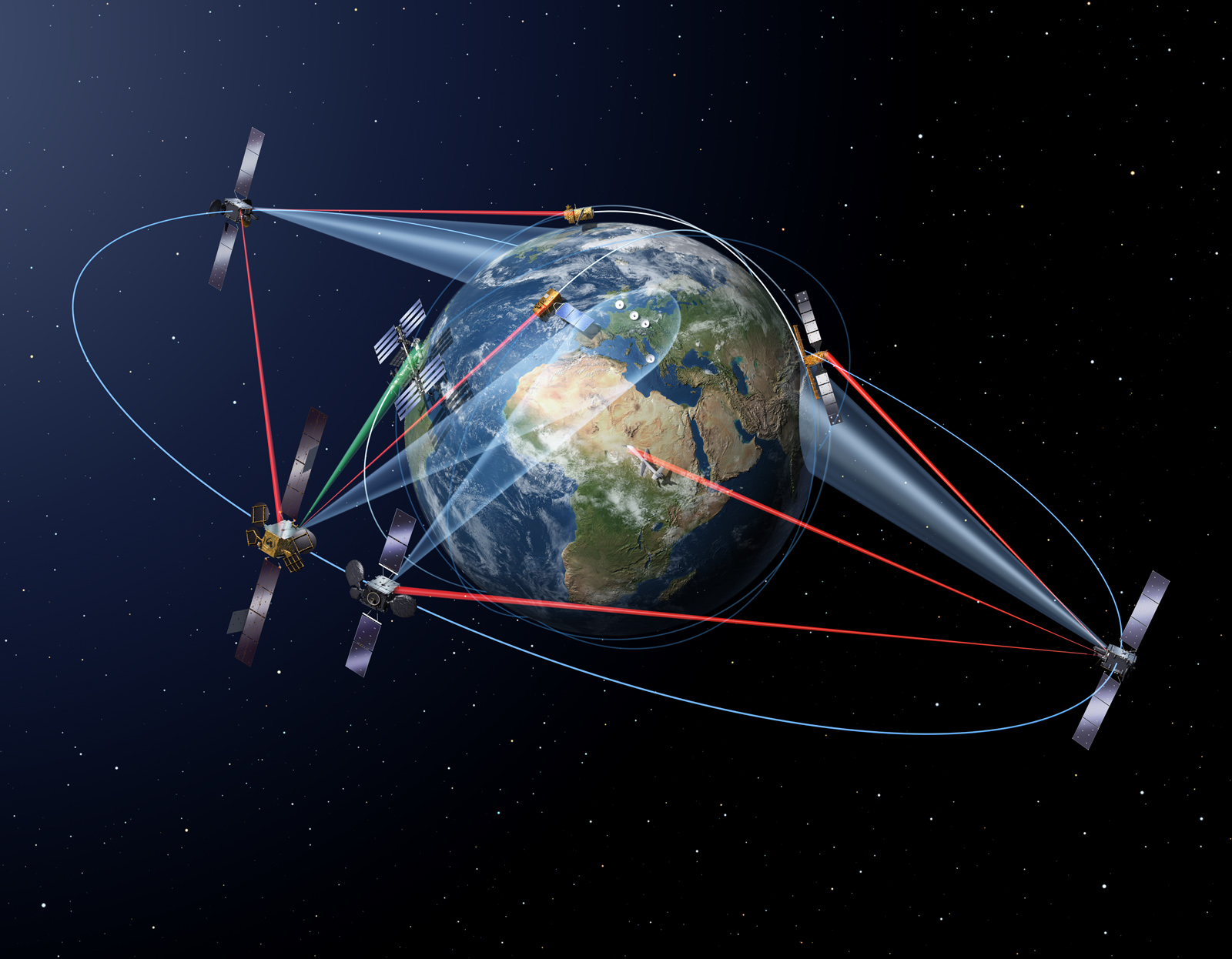 High-temperature and resettable SMA Actuator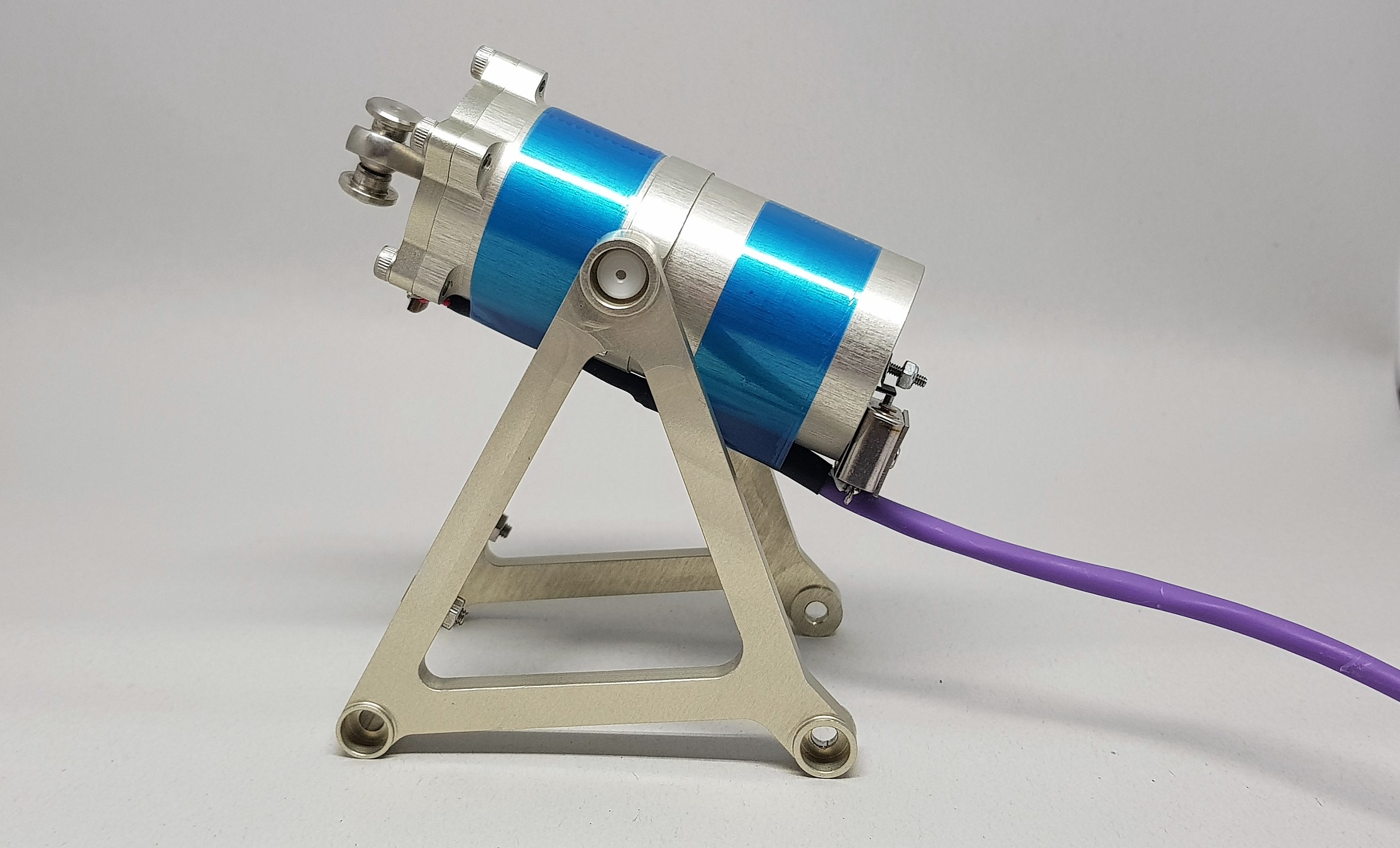 High-temperature and resettable Actuator
Almatech has developed an actuator based on an innovative Shape Memory Alloy (SMA) technology using Cu-Al alloys. These alloys have the advantage to present activation temperatures well above the temperatures commonly found on board a spacecraft, thus preventing any accidental actuation. Almatech actuator is a bi-stable mechanism working in a push-pull configuration, able to sustain high deformations, is electrically resettable and has been successfully tested for more than 1'000 cycles. The heating system has been designed with triple redundancy in order to guarantee the highest reliability. Its patent-pending design can be accommodated to a large range of forces and strokes.
NUMEROUS ADVANTAGES
BISTABLE (ELECTRICALLY RESETTABLE)
HIGH ACTIVATION TEMPERATURE
LONG LIFE
PUSH-PULL ACTION
MULTIPLE REDUNDANCY FEATURES
APPLICATIONS
Almatech technology is very versatile as its design can be adapted to particular mission specifications. It will provide benefits for any actuation system required on board spacecraft, rovers, launchers, e.g. propulsion valves, hold down and release, pin pullers, etc.
"Our technology combines both advantages of the high-temperature actuation in-orbit thanks to the use of a copper-based SMA with the possibility during on-ground operations to electrically reset the actuator which is very practical during the tests and integration of the system"
CONTACT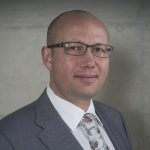 Interested to know more about the technology?
Please contact:
Dr Fabrice Rottmeier
Fabrice.rottmeier at almatech.ch
+41 21 555 30 00
maximum operational temperature
Publications
Paciotti, Bidaux, Girard, Rottmeier and Blecha, Development and testing of a Bi-stable Actuator based on a High Transition Temperatures Shape Memory Alloy, Proceedings of the 43rd Aerospace Mechanisms Symposium, NASA Ames Research Center, May 4-6, 2016 Gabriel Paciotti, Space technologies Studies 2012, Swiss Space Center