Almatech is a privately-held Swiss SME delivering critical hardware and engineering services for the space market with reliability, flexibility and efficiency as core company values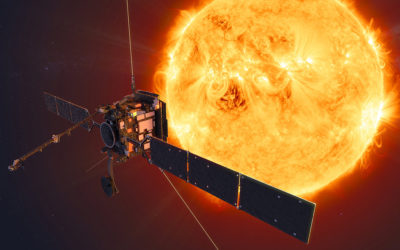 SOLAR ORBITER is an ESA mission with a strong participation of NASA dedicated to the in situ observation of the Sun and its corona. The rocket carrying Solar Orbiter will take off from Cape Canaveral in Florida on February 7, 2020. An Almatech delegation invited by NASA will be on site for the launch! Read our press release.
The CHEOPS mission dedicated to the characterization of exoplanets from which it takes its name is a collaboration between ESA and Switzerland and is the first Swiss lead exploration satellite. Switzerland is leading an international scientific consortium specialising in research on exoplanets, a field in which Switzerland has excelled for more...
Almatech SA has been selected by ArianeGroup SAS to develop, manufacture, and test the deployable Landing Legs system of the THEMIS TH1 reusable launcher in the frame of ESA (European Space Agency) Future Launcher Preparatory Program.
Concepts propositions & trade-offs
We carefully review all requirements, propose several solutions, establish the selection criteria and perform the trade-off
Multi-disciplinary system design & optimization
We start from your design concept to turn it into a viable solution ready to be produced
FEM analyses & predictions
We start from your CAD model to create a simple or detailed FEM model, then we apply the mechanical / thermal conditions and report the results
Prototyping and Testing
We take care of your R&D project from start to finish: from samples drawings to prototype manufacturing and testing
About us
Since its inception in 2009, Almatech has successfully designed and delivered critical flight hardware for 10+ ESA / CNES missions, making the Swiss SME now recognized as a reliable industrial partner for ESA and the industrial leaders of the European space industry. In parallel, leveraging its expertise in design for harsh environment, Almatech has offered its engineering services for various applications ranging from consumer electronics to sailing boats.